Job Openings
We are a company that cultivates fun and excitement at work—and we do it together. We love incorporating the advantages of technology with art and creativity in producing quality work built with passion. And by that, we always aim for excellence and professionalism and we plan to stick to that. Come and join the joyride with us!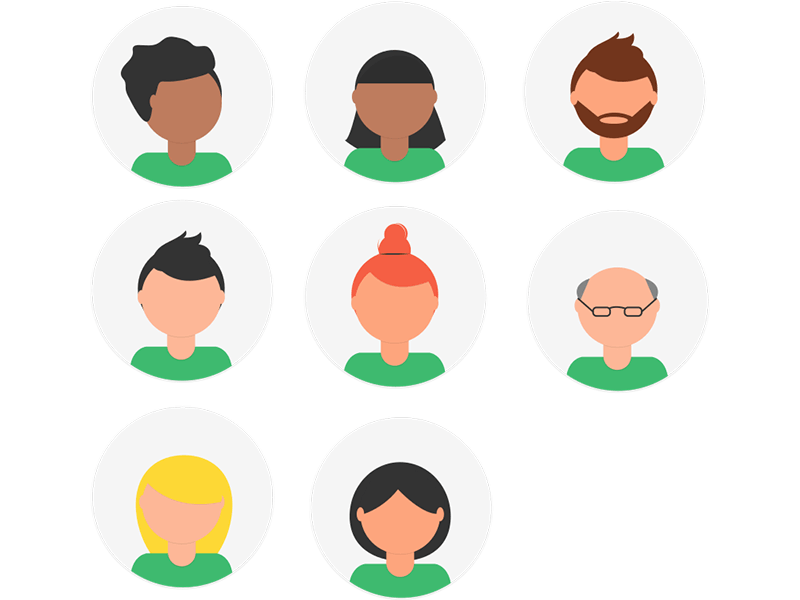 Front-end Developer
We're currently looking for a Front End Developer that's passionate about creating beautiful web experiences. The ideal candidate will have a solid understanding of design, and usability while also having the front end chops to create rich new experiences. He/She should be a flexible, highly independent worker as well as an excellent team player who can work efficiently under tight deadlines and will thrive on the product team's passion for quality and delivery
What you will be doing:
Design, implement and maintain web-based user interfaces using HTML, CSS and JavaScript.
Work with customers, business leads, and designers to create user interfaces that are cutting edge and easy-to-use for consumers.
Understand the needs of the business and inform management of functional design and schedule trade-offs.
Perform peer design and code reviews
Identify and resolve system and software issues in a timely manner.
Be forward-thinking and help improve the usability, functionality, and quality of the user experience
REQUIREMENTS:
Minimum 1 year experience in HTML5/CSS development
Graduate of any 4 year IT related course
Knowledge in Bootstrap or any HTML5/CSS framework
Knowledge and experience in responsive web is a must
AMP knowledge is a plus
Conversion from Photoshop/Illustrator to html5/css is a plus
Excellent written and verbal communication skills; ability to handle multiple projects simultaneously
Technical Project Coordinator
We are a locally based full-service digital marketing agency established in 2002. We always strive to be a game-changer in the marketing industry, contribute our expertise, create a competent exchange of ideas, discover new techniques and strategies, and promote excellence regarding performance. At Optimind, our diverse team of developers and digital marketers work together in helping local & foreign brands build a stronger presence in their communities.
Our work requires passion and meaningful outcomes. If you want to work with a purpose, then we are the right fit for you. Apply NOW.
We are looking for a responsible Project Coordinator to administer and organize all projects, from simple activities to complex plans, only when needed.
Who are we looking for?
As a project coordinator, he can perform various tasks and other administrative duties, like maintaining project documentation and team handling. To succeed in this role, the coordinator should have excellent time management and communication skills, as he/she collaborates with clients and internal teams to deliver results on deadlines.
Ultimately, the Project Coordinator's duties are to ensure that all projects are completed on time, within budget, and meet high-quality standards.
WHAT YOU'LL DO:
Monitor work efforts, assign resources, delegate tasks & reports in tandem with the team heads and other project heads.
You will assist with creating reports & presentations using a variety of office productivity tools
Under the guidance of the team head, you will conduct meetings, communicate assignments and expectations
Consistently track project deliverables to ensure quality and integrity of all project-related services & ensure that projects finish on or before deadlines.
You will participate in all phases of the project management process.
What you'll need?
A degree in Computer Science, Information Technology any related course or equivalent
A 1-2 years experience in technical project coordination is a plus
You're knowledgeable in PHP, WordPress, E-Commerce, and other relevant programs
You have strong organizational skills; keen attention to detail & has a sense of urgency
You will communicate clearly and concisely with diverse audiences, both oral & written contexts
You will coordinate simultaneously occurring tasks & shifting priorities, control project change, and generate maximum team performance under tight deadlines
You're good at planning, able to break down complex issues, and ensure that impending problems are resolved asap
You're credible, reliable and believes that leadership & people are key elements for a successful project delivery
You're comfortable in giving and receiving feedback
Digital Marketing Coordinator
Our team is seeking to hire a project coordinator who will assist our digital marketing team in our ongoing projects.
To be effective in the role, you will need to work around tight deadlines, well-versed in using MS Office Applications (Excel and Word), and other existing tools used in line with the work.
RESPONSIBILITIES:
Monitor project schedules and project plans.
Ensure project deadlines are met.
Organize, attend, or participate in team/client meetings. Ensure minutes of the meeting are provided to all team members.
Document and follow-up on important actions, and decisions from meetings.
Provide administrative support when needed.
Ensure proper documentation is maintained appropriately for each account.
Provide solutions where applicable.
REQUIREMENTS:
Good verbal, written, and presentation skills.
Ability to work effectively both independently and as part of the team.
Proficient in using MS Office Applications.
Ability to work on tight deadlines
Knowledge in digital marketing is a plus but not necessary
Graduate of communications, advertising, management, or any related course with related experience. Fresh graduates and non-graduates are welcome to apply.
Apply Now
We are a company that cultivates fun and excitement at work—and we do it together. We love incorporating the advantages of technology with art and creativity in producing quality work built with passion.